HOA vs No HOA? Homeowners Associations Explained
Should I buy a home in a neighborhood with a homeowner's association? Would I be happier living in a community with NO HOA? Most people who live in Arizona have moved here from out-of-state and HOA's are less common in other parts of the country, so answering these questions can be difficult. People who have lived in Arizona for any length of time and who have experience with HOA's will often be very opinionated and either love HOA's or hate them. Whether you love HOA's or hate them, the fact of the matter is that when you buy a home in Gilbert, Chandler, Mesa, Queen Creek or the surrounding areas, there's a high probability that you will be living in an HOA community and will have to pay homeowners association fees. Gated communities, townhouses, condominiums, and master-planned neighborhoods in the East Valley will all be managed and governed by a homeowner's association. The purpose of an HOA is to keep common areas clean and well maintained. There's typically an HOA board that is responsible for setting the rules and regulations and a management company that oversees the community. HOA communities that are well managed can also help uphold property values in a neighborhood while also maintaining the look and feel of the community. This article was recently published at AZ Central and it offers some helpful facts regarding HOA's: 5 Things You Should Know About HOAs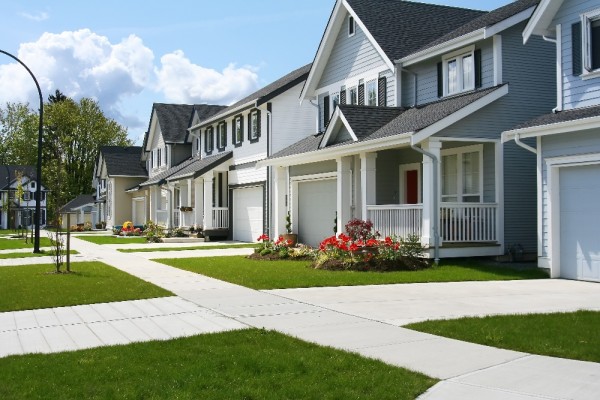 Not only will this HOA information be important to home buyers, but if you are looking to sell your home in an HOA community, then you should expect some fees associated with transferring the HOA account into the new owners name. There will often be fees such as a resale disclosure fee, transfer fee, capital improvement fees, and reserve fees. The resale disclosure fee in Arizona real estate transactions is always a SELLER paid fee, whereas, the other fees are negotiable between buyer and seller. These fees will be negotiated according to the HOA Addendum that is provided by the seller based on the fees the HOA has disclosed to them at the time of listing their home for sale. The title company will also confirm HOA fees during the escrow process and then the fees will be charged to each party as agreed upon in the HOA Addendum that is executed at the time the purchase contract (offer) is signed by both parties.
Each homeowner's association is different, but most HOA's have the same core elements. HOA fees are typically paid monthly, quarterly or annually, and it's an important factor to consider when you're weighing your options for a new home purchase. HOA fees can also vary greatly depending on the community, the amenities, and whether or not it is gated (private streets) and how many homes are in the neighborhood. So what is typically included in your HOA fees?
First things first…the good stuff: Amenities are typically the biggest perk of living in a community that has an HOA. While you may lose out on some of the freedom of living with NO HOA, you will instead get to enjoy amenities such as a community pool, gym, clubhouse, tennis courts, basketball courts and playground areas. The HOA fees pay for cleaning and routine maintenance, so—in theory—you'll always have a clean pool to use whenever you want to use it.
Protecting the neighborhood: HOA fees often contribute to insurance for the community amenities, as well as a reserve fund for unexpected repairs to community property, such as damage from storms or accidents.
Routine maintenance: Your HOA fees will go toward maintaining the general safety and upkeep of the neighborhood. This means things like elevator maintenance for condominiums, regular landscaping, and periodic repairs.
Get involved in your HOA: There may be a board of directors, but homeowners associations exist for the betterment of the entire community, and every voice matters. HOA meetings, and the amenities they support, provide great opportunities to not only meet your neighbors but to also help make your community a better place.
I am an experienced, local Realtor serving the areas of Gilbert, Chandler, Mesa, Queen Creek and the surrounding communities in the East Valley. It would be my honor to assist you on your real estate journey and help you to navigate the process of buying and selling Arizona Real Estate. From start to finish, I will be there to support you, answer your questions and calm your nerves at times too!

Keely Semon, Realtor®
East Valley Real Estate Specialist
United Brokers Group
480.220.1321